New Skill Divination is Coming in August!
2.The Battle of Lumbridge Has Only Just Begun!
2. Gain divine energy from wisps.Training in this new skill, you will collect divine energy, a valuable new resource from wisps. Wisps are residual life energy that is made manifest by remnants of Guthixs power. Besides getting the divine energy from wisps, you can also get fragments of Guthixs memories, return them to Anima Mundi, you can gain extra XP!
According to Jagex, Divination will be a direct companion to the new skill coming next year, so grab a huge amount ofcheapest rs3 goldon RS3gold, enjoy Divination while get ahead of the game early!
1. Background.Guthixs death caused energy divine in Gielinor, and the following turmoil also resulted great damage on the planet, causing great death for the life force of the Anima Mundi. Orla Fairweather and her pioneering team of researchers are planning to investigate and figure out these strange phenomena!
4. Divination, great complement to your other gather skills.The most attractive benefit of Divination is that it offers a great complement to your other gather skills. If you are versed in the skill, you can get access to gather locations, high-end materials, and get extra help with the logistics of gathering resources!
Buy RuneScape 3 Gold! New Skill Divination is Coming in August!
HomeRS3Gold news/ Buy RuneScape 3 Gold! New Skill Divination is Coming in August!
Divination, the first new skill in RuneScape in three years is coming this month! As Mod Mark stated, Divination is Old-school training with new-school rewards! Grabcheap runescape 3 goldon RS3gold, have a nice experience with Divination this month!
1.Runescape 07 Gold Cheapest Price Hot Sale for August on RS3gold!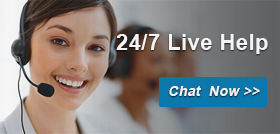 Subscribe to RS3gold Newsletter, enjoy special offers and coupons.
Use of this Web site constitutes acceptance of theDISCLAIMERTERMS & CONDTIONSandPRIVACY POLICY
3. Make signs and portents from divine energy.Divination is much more than just a gathering skill. Besides leveling and building up resources, there are more to explore! With the divine energy collected from wisps, you can make pocket-slot items, known as signs, which will activate automatically under certain conditions to benefit, like protecting you from killing blows, or keeping additional items on death. And the inventory-held items called portents will heal you under certain conditions when you fall below a certain percentage health!
5.The RuneFest 2013 Will Come Up Finally, You Ready?
3.Store Cheap RS Gold and Welcome the Coming of New Skills Divination
The RuneScape team has taken steps to address C4TAA (Continuous 4 Tick Auto Attacking) in game for the update on May 21, next Monday. RuneScape C4TAA will be removed to prevent your auto attack delay from going backwards, and you could see the detailed information below. Basic information on RuneScape 4TAA & C4TAA Four tick auto-attacking, abbreviated as 4TAA, is an exploitation of RuneScapes tick system which is possible due to differences…
A new challenge awaits if you are looking for a twist on the usual raid encounter! OSRS Chambers of Xeric Challenge Mode releases this week with increased difficulty. You will encounter all possible bosses within the Chambers, and gain special rewards for your effort. How to choose Chambers of Xeric Challenge Mode? Raid leaders can select the Challenge Mode box via the party interface for the Chambers of Xeric when forming a…
4.RS 07 Fire Cape Up to 43% off on RS3gold!
To get maximum enjoy in RuneScape 3, RS3gold offers you a full stock of rs 3 gold for sale!Buy cheap rs 3 goldfrom our store, you never need to worry about any security issues! We will cover that for you! All our runescape 3 gold for sale is completely hand worked and totally scam-free, so using our gold, you will never get banned! After you place an order, our dedicated professional MMO player will process your delivery instantly and safely through in-game email or in-game face to face trade! Our delivery is fast and smooth in just 10 minutes!
RS 3 Gold Completely Scam-Free, Never Get Banned!
More information on the eighth RuneScape annual event, RuneFest 2018 – The Dragon Awakes has been released. Besides RuneFest itself, this year there will be an all-new live show with the Royal Philharmonic Concert Orchestra, and you can see details of tickets and more below. Learn general schedule for RuneFest 2018 1. October 5th, Friday – RuneScape Live RuneFest 18 will kick off on Friday 5th October from 6pm, with the RuneScape…
Possible account termination when using illegal leveling or illegally obtained gold.