Subscribe to RS3gold Newsletter, enjoy special offers and coupons.
Now you must be clearer about how to get RuneScape Divination fragments & Elder Simulacrum Outfit. If you intend tobuy RuneScape gold, come to us anytime to enjoy the best service!
This week some new Treasure Hunter-exclusive items are brought in game, including RuneScape Divination fragments and Elder Simulacrum Outfit. Youll start receiving simulacrum fragments with level 70 Divination, which can be then used for Elder Simulacrum Outfit to enjoy various benefits.
The RuneScape team has taken steps to address C4TAA (Continuous 4 Tick Auto Attacking) in game for the update on May 21, next Monday. RuneScape C4TAA will be removed to prevent your auto attack delay from going backwards, and you could see the detailed information below. Basic information on RuneScape 4TAA & C4TAA Four tick auto-attacking, abbreviated as 4TAA, is an exploitation of RuneScapes tick system which is possible due to differences…
1.OSRS Mobile Beta Invites Sent from Message Center Jan 30th
6. Uses Diviners outfit bonus experience if owned, even while the set is in the bank or being held by Diango. This is dependent on the number of outfit pieces owned.
Use of this Web site constitutes acceptance of theDISCLAIMERTERMS & CONDTIONSandPRIVACY POLICY
4.Learn OSRS Barbarian Assault & Dragon Hunter Crossbow Changes
5.RuneScape Eclipse Skybox: Related with Sliskes Endgame
What benefits can you get from Elder Simulacrum Outfit?
Possible account termination when using illegal leveling or illegally obtained gold.
Once you have all three, you can combine them to make the best of the bunch: the Elder Simulacrum Outfit.
1. 3 daily teleports to any wisp colony that you have both the levels and the quest requirements to visit.
Learn RuneScape Divination fragments & Elder Simulacrum Outfit
2. Unlimited teleports to May Stormbrewer or Guthixs Cave if youve completed The World Wakes.
How to farm RuneScape Divination fragments?
A new challenge awaits if you are looking for a twist on the usual raid encounter! OSRS Chambers of Xeric Challenge Mode releases this week with increased difficulty. You will encounter all possible bosses within the Chambers, and gain special rewards for your effort. How to choose Chambers of Xeric Challenge Mode? Raid leaders can select the Challenge Mode box via the party interface for the Chambers of Xeric when forming a…
4. 7% chance to obtain two chronicle fragments or elder chronicles at once when harvesting a wisp or an elder wisp.
Divination fragments can be obtained from level 70 Divination onward, and the amount of fragments is increased with higher levels. You can then fuse the fragments together at Divination level 80 using Invention (level 20) to make the five pieces of each of the Divine Simulacrum outfits: the Divination Energy outfit, the Divination Chronicle outfit and the Divination Memory outfit.
3.Changes to OSRS Wilderness Rejuvenation II Coming Next Week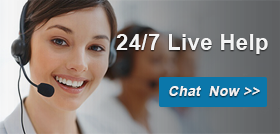 5. 5% chance to get five times the energy while harvesting wisps.
7. All the benefits of a Modified diviners headwear if owned.
More information on the eighth RuneScape annual event, RuneFest 2018 – The Dragon Awakes has been released. Besides RuneFest itself, this year there will be an all-new live show with the Royal Philharmonic Concert Orchestra, and you can see details of tickets and more below. Learn general schedule for RuneFest 2018 1. October 5th, Friday – RuneScape Live RuneFest 18 will kick off on Friday 5th October from 6pm, with the RuneScape…
3. 7% chance to harvest two memories at once, providing you with twice the XP and divine energy.
HomeRS3Gold news/ Learn RuneScape Divination fragments & Elder Simulacrum Outfit