ARC TRAPS SABOTEUR vs. SHAPER (Path of Exile 3.3 Build Demo)
Trading 200+ DIVINATION CARD SETS! (Path of Exile Harbinger League Journal 30)
SSF Earthquake Juggernaut Journal (Legacy)
FROSTBOLT MINES SABOTEUR Build for Path of Exile
Donations will help me improve content and survive as a streamer and content creator!
I agree to my personal data being stored and used as perPrivacy Policy
Lab is good today!..WTF (Path of Exile Incursion League Highlight)
Most common way to support any streamer and this is how we survive ? . Subbing allows you to get custom emotes and highest quality stream bitrate as well! And much more to come!
Path of Exile COMPLETE NEWBIE Guide (New Player)
BLADE VORTEX TEMPLAR/INQUISITOR Build for Path of Exile
Recorded my first encounter with the unique diviners strongbox introduced in the abyss league and 3.1 expansion! ?
SHOCK NOVA ELEMENTALIST Build for Path of Exile
How i Gambled a DOCTOR (Path of Exile Highlight)
Categories:Harbinger League,Stream Highlights
Important Things in Path of Exile (Advanced Player)
Tags:abyss,blade vortex 3.2,bv build poe,divination cards,games,important things poe,maelstrom cell,path of exile,path of exile beginner,poe,poe 3.1,poe newbie guide,poe starter guide,poe unique map,twitch,unique diviner,unique diviner strongbox,vaal orb,vaaling skill gems
ARC TRAPS Saboteur Build for Path of Exile 3.3
Path of Exile 3.3: INCURSION League, Thoughts Problems
SSF Summoner Necromancer Journal (Legacy)
Maelstrom Cell UNIQUE DIVINERS Strongbox in Path of Exile
DYADUS RF/CYCLONE Juggernaut/Berserker/Pathfinder Build for Path of Exile (Standard)
Join Unholy Army of Rage on Patreon!
Ive accumulated quite a fuckton of card sets here! Around 200 or even more, so lets trade them and see what happens!
DARK PACT TOTEMS SCION/ASCENDANT Build for Path of Exile
Tags:divination cards,frost blades,gladiator,harbinger league,path of exile,poe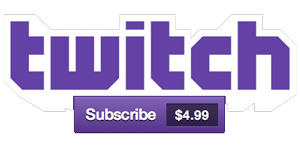 SPECTRAL SHIELD THROW DEADEYE Build for Path of Exile
EARTHQUAKE JUGGERNAUT Build for Path of Exile
Witch Doctor 1-60 Gem Levelling, Tips & Tricks
Path of Exile COMPLETE NEWBIE guide
Legacy League – SSF Earthquake Juggernaut
CYCLONE LEECH KING SLAYER BUILD for Path of Exile 3.3 Incursion League
GOLEMENTALIST (Flame Golems Elementalist) Build for Path of Exile
ARC TRAPS SABOTEUR vs. ATZIRI (Path of Exile 3.3 Build Demo)
Categories:Abyss League,Stream Highlights
Legacy League – SSF Summoner Necromancer