Divination Foundation. All Rights Reserved.
Email check failed, please try again
The guidance of the I Ching will turn on and tune up your intuition. If you get even one outside-the-box idea or inspiration that helps you make a more creative or timely decision, theVisionary I Chinghas done its job helping you to makebetter decisions, better relationships and less stress!
TO PURCHASEthe new Visionary I Ching Appgo to theiOSorAndroidmarket For the price of two coffees you will have lifetime access to elegantI Chingreadings anytime you want wherever you go!
Success and happiness result from how well you manage rapidly accelerating change in your life most especially, the quality of the important personal and strategic decisions you make. TheI Ching, orBook of Changes, is a sophisticated divination system that you can easily learn to use to make better decisions and develop superior timing, as you attract and achieve what you want and need, including more balance and peace of mind.The Visionary I Chingis a modern, non-patriarchal version of the ancient oracle that will stimulate your intuition, provide timeless wisdom and show you how to gain from any situation or resolve any dilemma.
Just set aside 5 minutes of quiet time in the middle of your busy day. With theAppyou can use theI Chingchange-management tool wherever you are via a smartphone or iPad. The reading you create can provide intuitive insights into the best approach to take in any social or business situation. The wisdom of the I Ching is profound, the process of consulting is now easy and fun, and you can Save your full reading to the Apps built-in Journal in order to fully digest it later. You can also Send it to yourself or anybody else (as well as Facebook).
Note: The App is listed in the stores asVisionary I Ching Oracle Cards(it is not listed under Divination Foundation or Paul OBrien)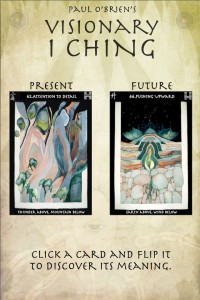 Post was not sent – check your email addresses!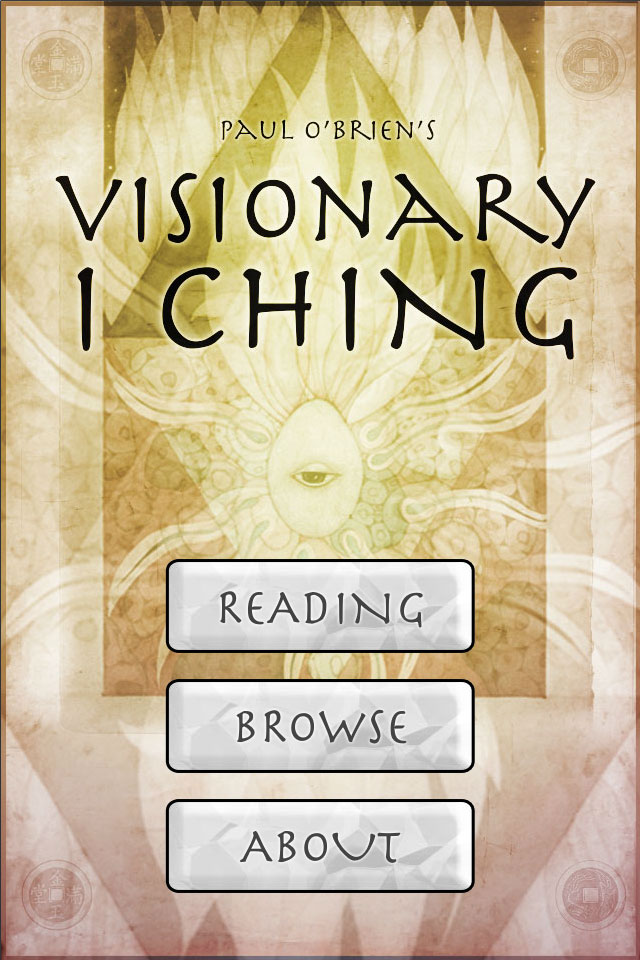 Sorry, your blog cannot share posts by email.
foriPhone,Android,Amazondevices andiPad!